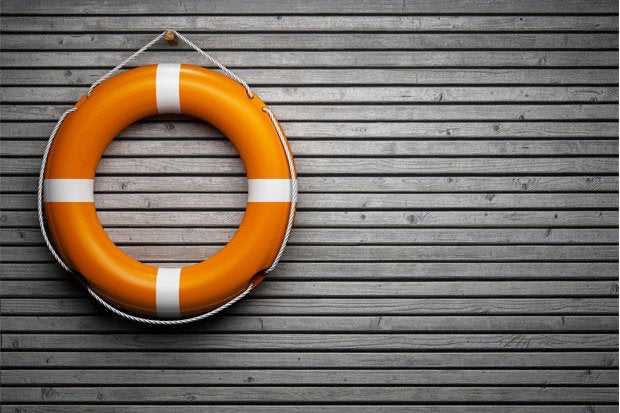 Whether the disaster is a flood, a power outage or human error, IT departments have the critical role of getting business systems working again. And that requires reliable disaster-recovery software.
Four of the top disaster-recovery (DR) software suites are Veeam Backup, Altaro VM Backup, Zerto Virtual Replication and VMware's Site Recovery Manager (SRM), according to reviews written by users in the IT Central Station community.
But what do enterprise users really think about these tools? Here, users give a shout-out for some of their favorite features, but also give the vendors a little tough love.
Editor's note: These reviews of select disaster recovery software products come from the IT Central Station community. They are the opinions of the users and are based on their own experiences.
VMware SRM
Valuable Features
This product allows organizations to have a solid business continuity plan in place in case of disaster. By running regularly scheduled simulated test fail-overs a business can realistically plan accordingly and customize their DR strategy.
— Roger N., VMware SRM expert at a tech services company
Site Recovery Manager is valuable because it helps with the difficult problem of making a group of virtual machines fail over to your DR site and bringing them up.
— Frazier P., Principal Analyst at a pharma/biotech company
Site Recovery Manager 6.1 is now a complete solution, optimized for [multiple storage profiles] as well as to migrate from one place to another, and able to [handle] disaster recovery. In previous versions, this was not possible in one product simultaneously.
— Hernán P., IT Administrator and Senior VMware Engineer at a retailer
Room for Improvement
Perhaps more features are needed to allow for recovering VMs in situations where replication on the production site has been paused for, say, a week or more.
— Roger N., VMware SRM expert at a tech services company
VMware [should add a] function to detect the business-critical applications like Oracle Exchange to help monitor these applications for disaster recovery.
— Ashkan T., Senior IT Virtualization Architect at a tech services company
I would like more tools to help with editing the embedded databases. I have run into some issues where human error — not something that VMware themselves would have ever planned for — has caused the system to get out of sync.
— Frazier P., Principal Analyst at a pharma/biotech company
You can read more VMware SRM reviews on IT Central Station.
Zerto Virtual Replication
Valuable Features
Zerto was able to use an EMC SAN and an HP SAN with no issues or compatibility problems, which allowed us to avoid buying expensive hardware for a DR site. Zerto has allowed us to feel comfortable our data is being replicated, and the data is not corrupted.
— Russell L., Systems Specialist at an insurance company
The two key features are hypervisor-based replication and the automation for failover, testing and failback.
— Jason R., Director at a tech services company
Room for Improvement
I hope that in the future the product will offer integrated encryption [for VPN data transfers] between sites.
— Emanuele R., CTO at a tech services company
The backup capabilities require too much disk space and I would like to see better compression, or deduplication, built in to reduce the amount of WAN traffic.
— UnixSysAdmin986, Unix System Administrator at a software R&D company
I would like to see a more integrated backup/retention capability in the solution, to allow more flexible scheduling and unlimited retention, with the capability to easily restore objects using the one Zerto web interface.
Veeam Backup
Valuable Features
By using an adequate number of backup proxies, more jobs can be executed simultaneously. Image replication for DR and Sure Backup to verify data consistency have also met our audit criteria for data protection objectives.
— ITInfraEng436, IT Infrastructure Executive at an energy/utilities company
Veeam is a great product and always works. The product setup is easy, and it's easy and straightforward for a technical person to learn the product. I look forward to the improvements in this product as it progresses.
— Chris C., Infrastructure Architect at a law firm
It's very simple to implement and very fast to learn. One backup can be done and many restorations are possible from that backup.
— Heidar A., IT Project Manager at a tech company
Room for Improvement
The software really needs to expand into backups for physical machines. Endpoint Protection is a good start, but physical backups are the missing component to crush the competition.
—Chris M., Architect at a tech services company
By default, I use 'Enable parallel processing' to have multiple jobs run at the same time. I would like the option to disable this within the backup job so certain jobs run sequentially instead.
Keith P., Senior Systems Engineer at a tech services company
You can read more Veeam Backup reviews on IT Central Station.
Altaro VM Backup
Valuable Features
Generally, the entire program is brilliant, and there isn't any one feature that I can pick out. However, I'd always recommend using the Altaro offsite backup server, as this works brilliantly.
— Dan H., Support technician at a tech services company
[The most valuable features are the] Hyper-V VM & Hyper-V host or node backup, retention schedules, and Exchange item-level restore. Also, in the new version, you do not have to install the backup software itself onto a Hyper-V host.
— ViktorHorváth, Security Engineer at a communications service provider
Great backup features for all my Hyper V machines; easy restore for entire virtual machine files; and the sandbox option. It's also excellent for offsite backup as an add-on function. There is an excellent team and support behind this product.
— Chaim K., CEO at a tech services company
Room for Improvement
I have tested version 5 only. However, I would like to see the addition of a VM converter from another solution (VMware) and a P2V [physical-to-virtual migration] capability.
— Vasileios P., IT Support Engineer at a tech services company
I want continuous Exchange backup, as this allows you to revert the Exchange data to almost any custom point in time. However, I just add hourly backup to Altaro for Exchange servers.
— Chaim K., CEO at a tech services company
The only issue is a lack of throttling. Our backups tend to take most of the day, and whilst it handles VSS [Volume Shadow Copy Service] backups very well, you do notice a performance hit.
— Dan H., Support technician at a tech services company