MICROSOFT CORPORATION
Microsoft Corporation  (commonly referred to as Microsoft or MS) is an American multinational technology company headquartered in Redmond, Washington, that develops, manufactures, licenses, supports and sells computer software, consumer electronics and personal computers and services.
Its best known software products are;
The Microsoft Windows line of operating systems.
Microsoft Office office suite.
Internet Explorer and Edge web browsers.
Its flagship hardware products are;
The Xbox video game consoles.
The Microsoft Surface tablet lineup.
As of 2011, it was the world's largest software maker by revenue, and one of the world's most valuable companies.
Microsoft was founded by Paul Allen and Bill Gates on April 4, 1975, to develop and sell BASIC interpreters for the Altair 8800. It rose to dominate the personal computer operating system market with MS-DOS in the mid-1980s, followed by Microsoft Windows.
The company's 1986 initial public offering (IPO), and subsequent rise in its share price, created three billionaires and an estimated 12,000 millionaires among Microsoft employees. Since the 1990s, it has increasingly diversified from the operating system market and has made a number of corporate acquisitions.
In May 2011, Microsoft acquired Skype Technologies for $8.5 billion, and in December 2016 bought LinkedIn for $26.2 billion.
As of 2015, Microsoft is market-dominant in the IBM PC-compatible operating system market and the office software suite market, although it has lost the majority of the overall operating system market to Android.
The company also produces a wide range of other software for desktops and servers, and is active in areas including;
Internet search (with Bing).
The video game industry (with the Xbox, Xbox 360 and Xbox One consoles).
The digital services market (through MSN).
Mobile phones (via the operating systems of Nokia's former phones and Windows Phone OS).
In June 2012, Microsoft entered the personal computer production market for the first time, with the launch of the Microsoft Surface, a line of tablet computers. With the acquisition of Nokia's devices and services division to form Microsoft Mobile, the company re-entered the smartphone hardware market, after its previous attempt, Microsoft Kin, which resulted from their acquisition of Danger Inc.
Top 10 Microsoft Products of 2017, Rated by Partners
On-premises servers, Office and the Windows client are still incredibly important to Microsoft channel partners, but cloud products are making headway in the partner priority list, according to a new Redmond Channel Partner magazine survey.
RCP surveyed partners in late May and June about which products are the most important to their businesses. Presenting a list of 20 core products, the survey asked, "Which of these Microsoft products is the most important in solutions you sell?" The rankings below are based on the percentage of respondents who picked each product.
The survey also asked partners to provide a rating on a five-point scale from 1 to 5 for each product based on its importance in solutions they sell. That importance rating provides a sense of how broadly a given product is used by partners, and compares more closely to a similar survey published by RCP in 2011.
By Microsoft Partner Network (MPN) membership level, 24 percent of respondents had at least one Gold Competency, 15 percent had at least a Silver Competency, 23 percent were Action Pack subscribers, 19 percent were MPN Community Members and 19 percent were partners who did not participate in the MPN.
10. Skype for Business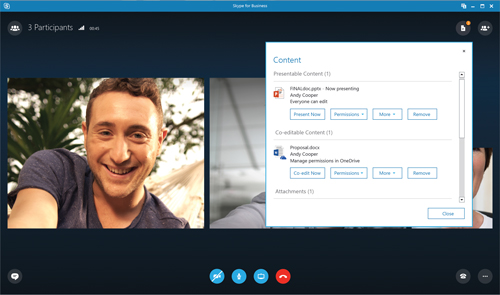 A recent re-brand of Microsoft Lync as Skype for Business is evidence of how intently Microsoft is focused on unified communications. Partners responded by rating Skype for Business as one of the top 10 products across both of our measures. Nearly 2 percent of respondents called Skype for Business the most important Microsoft product in their solutions. The product received a 3.1 importance rating on the 5-point scale.As one partner put it, "love the fact that they've re-branded Lync to Skype for Business."
9. Exchange Server
On-premises servers remain important to partners in this era of cloud, but the difference between 2016 and 2017 is best illustrated by Exchange Server. With much of its functionality included in Microsoft's heavily promoted Office 365, Exchange has dropped way down the list to ninth, from fifth in the 2016 survey. Under 3 percent of partners called Exchange Server their most important product.
That low percentage doesn't capture the product's significance, though. It got an overall importance rating of 3.77 on the five-point scale, meaning that while its not the most important product for many partners these days, it holds a widespread role as an important product in many solutions.
8.Dynamics ERP
The on-premises Dynamics ERP suite was more important to the partners RCP surveyed than either of its higher-profile Dynamics CRM and Dynamics CRM Online siblings. More than 3 percent of respondents rated Dynamics ERP as their most important product.
7. Microsoft Azure
Microsoft is betting the server farm on Microsoft Azure, with a global datacenter buildout to support its flexible Platform as a Service (PaaS) and Infrastructure as a Service (Iaas) cloud infrastructure. Partners are starting to respond. Nearly 5 percent of partners put Azure as their most important product. "Azure is truly a platform we can sell our solutions and services around," said a Gold Competency partner in Colorado.
6. SharePoint Server
Another on-premises server, SharePoint, remains a bread-and-butter product for a lot of Microsoft partners. More than 6 percent of partners reported that SharePoint was the most important product in solutions they sell.
5. SQL Server

Microsoft's flagship database product is a critical player in many Microsoft partners' solutions. Some 7.5 percent called it the most important Microsoft product for their solution portfolios. As one Gold Competency partner from California put it, "They are on the right track in terms of solidifying their leadership in low TCO BI and analytics. They are also on the right track towards making SQL Server more accessible in the cloud."
The survey didn't distinguish between on-premises and Azure versions of SQL Server, but that may be an important distinction to make next time.
4. Windows Client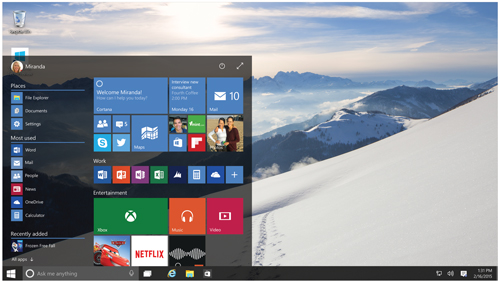 The original Microsoft juggernaut product, the Windows desktop, is still a big deal to the channel. Nearly 10 percent of partners rate the Windows client as the most important Microsoft product in the solutions they deliver to customers.
Disillusionment with Windows 8 were mixed with hope for Windows 10 in partners' comments about the operating system. "As the de facto desktop standard, it's on the right track, although the redesign of Windows 8.x was a problem for existing clients/users," wrote one survey respondent.
Said another: "With the advent of Windows 10, Microsoft seems to be back on track." A third respondent, from Kansas, demonstrated a mid-western "show me," attitude: "We'll reserve judgment until Windows 10 is formally released and we get to see it in the wild."
3. Microsoft Office Suite
The Microsoft Office suite, unsurprisingly, is also a big deal for channel partners. Nearly 11 percent called Office itself the most important product in their solutions. In their responses, partners noted that "everyone has to use it in business processes," that "Office is the standard that all others are judged against" and that "the beta version of Office 2016 shows that Microsoft Office is getting better than ever."
2. Office 365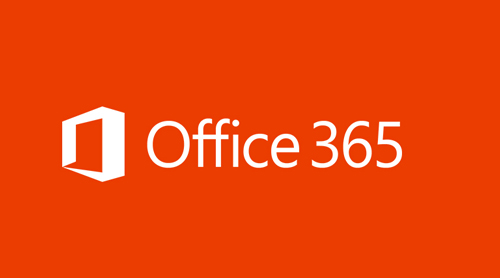 Microsoft's years-long push to get partners to buy-in on selling the cloud appears to be paying off most heavily with Office 365, which garnered second place among partners. More than 18 percent of partners called Office 365 the most important Microsoft product to their businesses.
The disruptive product doesn't come without push back, however. It's the most important product for many partners, but it's less widely used (with a 3.84 importance rating) than some of the products it beat in this list: Office (4.33), Windows client (4.24) and SQL Server (4.19).
Many partners' survey responses railed against cloud generally. One Action Pack subscriber from Ohio offered this nuanced take: "I chose Office 365 because of its importance to our client relationship, not because of the revenue it provides us (which is minimal at best)."
1. Windows Server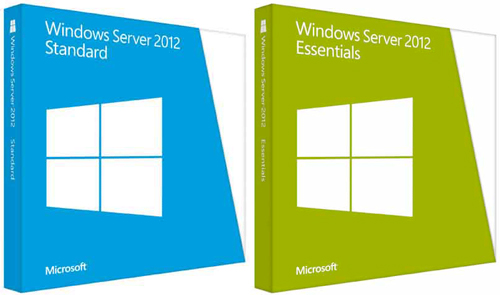 For all the importance of cloud, when it comes to partner businesses, the on-premises Windows Server remains king. The product won out on both the depth and breadth rankings. A whopping 29 percent of partners rated Windows Server as the most important product to their business. At the same time, the product earned a 4.37 importance rating, the highest of any product on the five-point scale.
In their comments, partners pointed to the strength of the Hyper-V elements in Windows Server, along with steady and impressive improvements in other areas, such as security. As a non-MPN partner from Virginia summed it up, "Windows Server is the core operating system for the majority our applications."
Watch Video